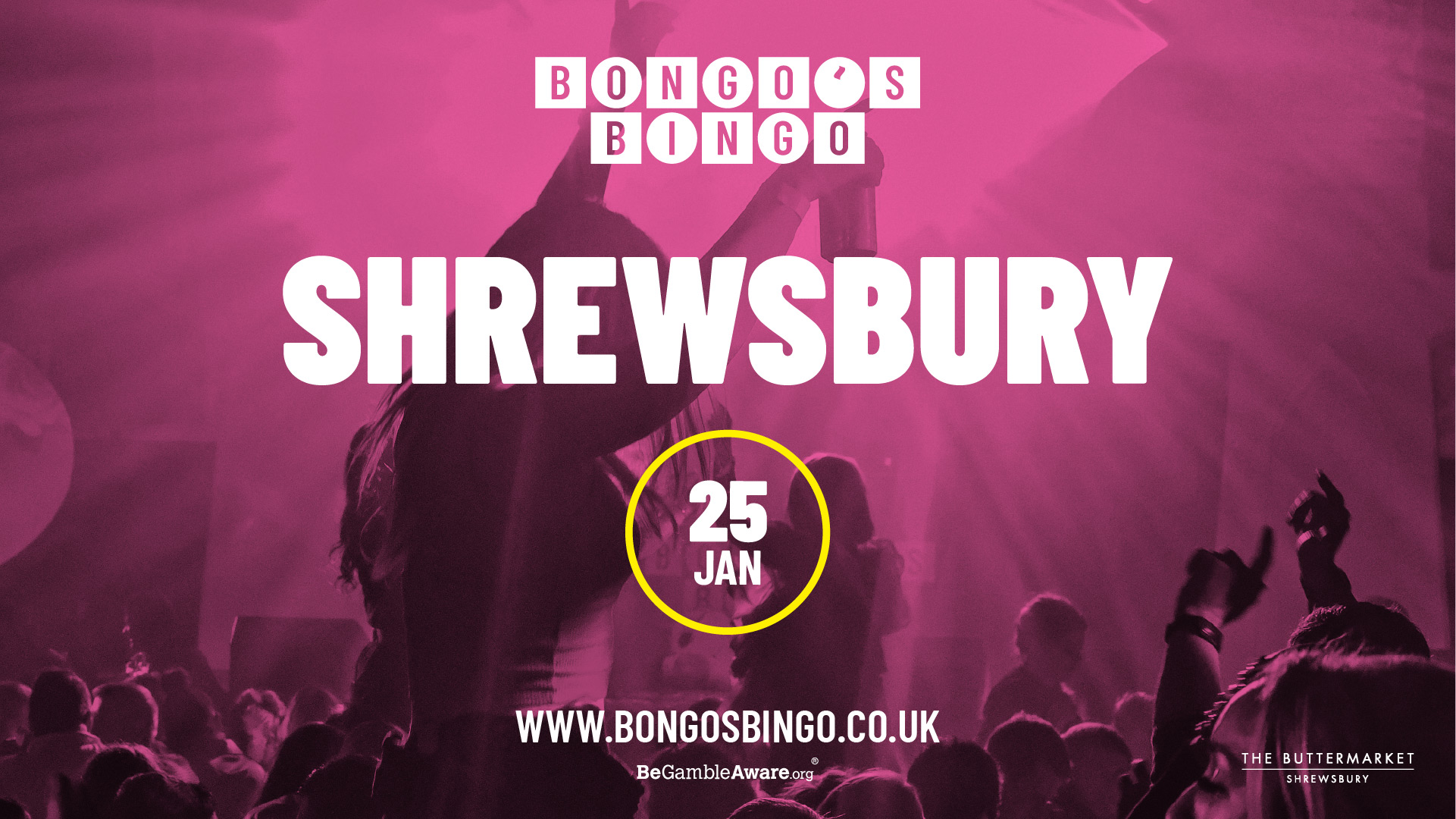 SHREWSBURY! It's a New Year, so that means there's a NEW Bongo's Bingo date!
📆 SATURDAY 25 JANUARY
🎟 TICKETS NOW SOLD OUT!
There's no better way to cure those January blues, than a good old game of bingo – with a twist!
NEVER BEEN TO BONGO'S BINGO BEFORE? 👇🏻
Grab the squad and head to the ORIGINAL bingo rave sensation that is Bongo's Bingo – right here at The Buttermarket, Shrewsbury!
🎱 A classic game of Bingo but not really! It's been reinvented with added mayhem, dance anthems and class prizes. 😁🍻
A wildly diverse demographic flock to Bongo's Bingo not just for a night of incredible fun, singalongs and false calls, but for something much, much more – for escapism, for nostalgia and for one of the best parties around. 🦄