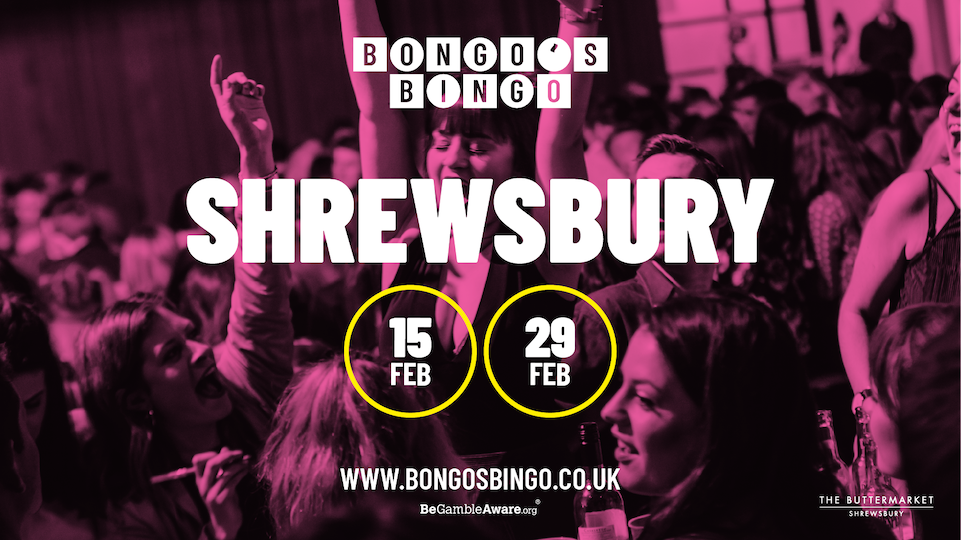 ❤️ BONGO'S BINGO ANTI-VALENTINE'S SPECIAL! ❤️
🎟 TICKETS SELLING FAST! 📆 SATURDAY 15 FEBRUARY
Ditch the boring romantic dinner and roses and let's play the BEST GAME OF BINGO EVER right here at The Buttermarket!
Grab your tickets now before your heart breaks:
🔗 Online: bongosbingo.co.uk/city/56/shrewsbury
📱 App: bongosbingo.co.uk/mobile-app
NEVER BEEN TO BONGO'S BINGO BEFORE? 👇🏻
Grab the squad and head to the ORIGINAL bingo rave sensation that is Bongo's Bingo!
A classic game of Bingo but not really! It's been reinvented with added mayhem, dance anthems and class prizes. 😁🍻🦄