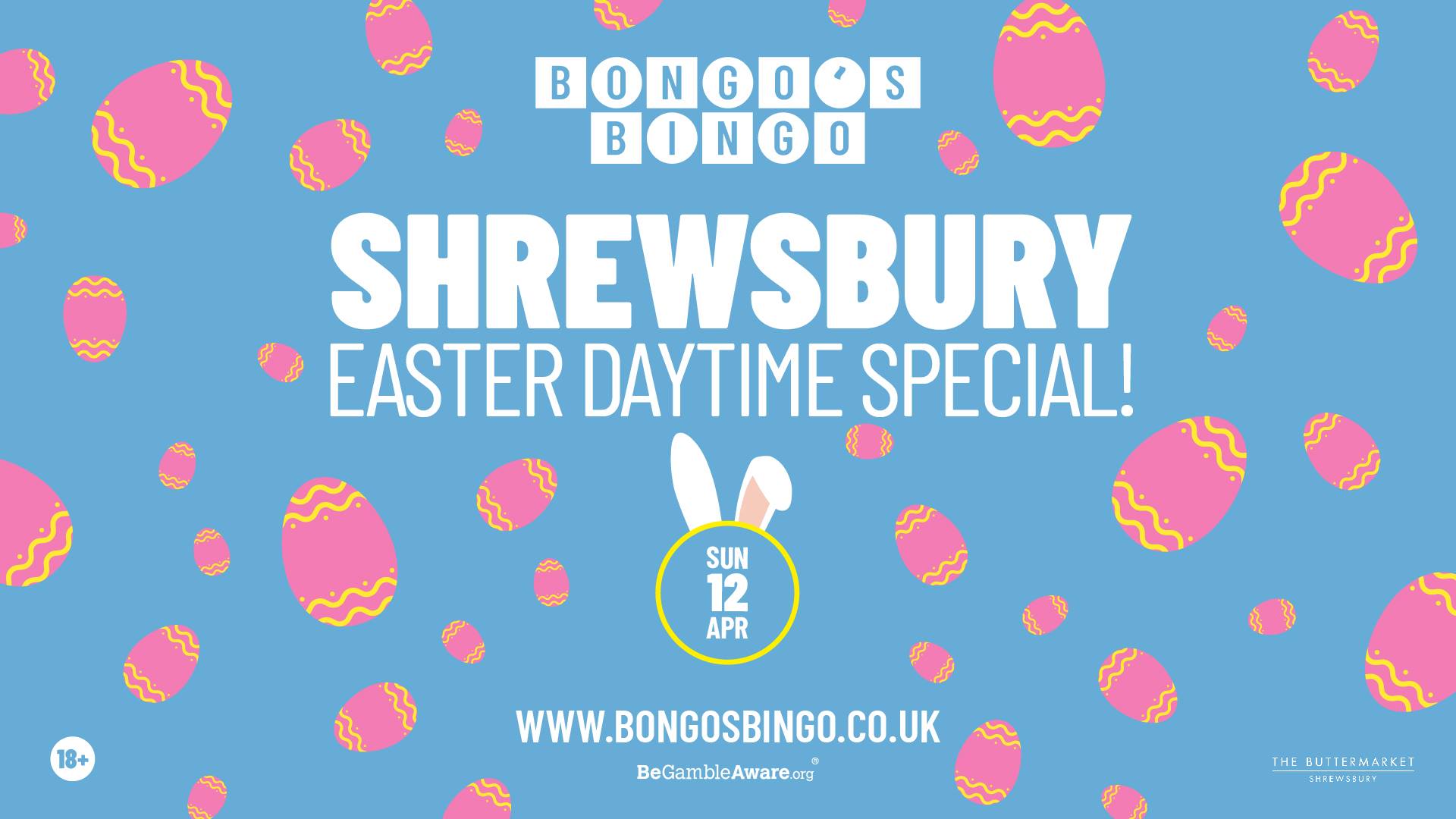 BONGO'S BINGO EASTER DAYTIME SPECIAL! 🐰🎉
That's right! Ditch those easter eggs and grab those bunny ears, because ya comin' to the bingo! 😍
📆 Easter Sunday 12 April – NO WORK MONDAY!
🕕 Doors open 12pm / Last entry 1:30pm / BINGO at 2pm / Roll out by 5ish!
Grab your tickets now before your heart breaks:
🔗 Online: bongosbingo.co.uk/city/56/shrewsbury
📱 App: bongosbingo.co.uk/mobile-app
NEVER BEEN TO BONGO'S BINGO BEFORE? 👇🏻
Grab the squad and head to the ORIGINAL bingo rave sensation that is Bongo's Bingo!
A classic game of Bingo but not really! It's been reinvented with added mayhem, dance anthems and class prizes. 😁🍻🦄