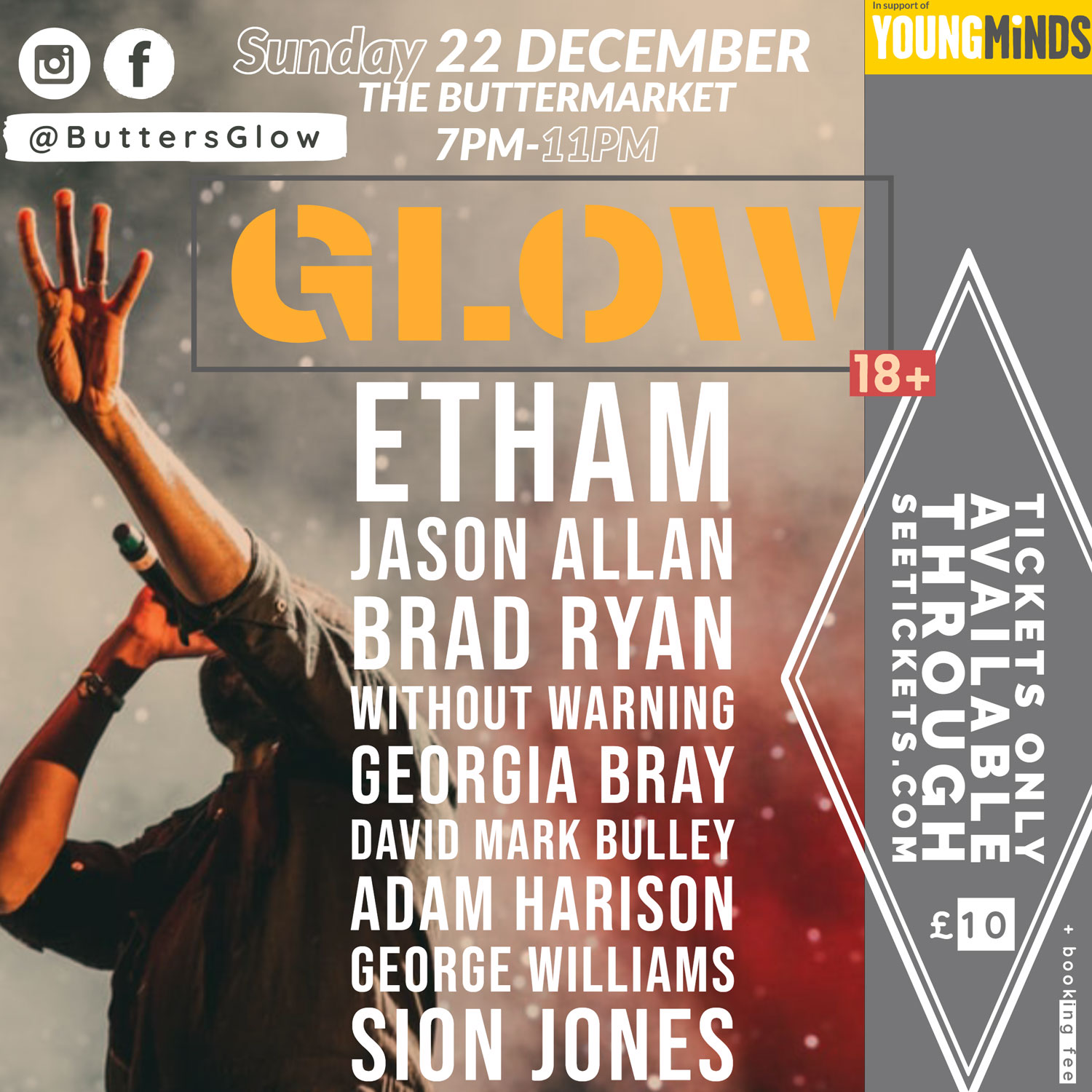 Glow is bringing together some of the UK's Hottest New Talent, performing together for one night only in support of Young Minds. Nine artists will be performing on the night, showcasing their original new music mixed with some incredible covers. These are all new names to look out for.
Clash Magazine asked "Is Etham The Next Pop Icon?". Virgin EMI Records won a major bidding war for him who have also signed the likes of Lewis Capaldi, James Bay, Taylor Swift to name just a few. Among those smitten by Etham's songs is Shawn Mendes, who recently revealed himself as a fan. Etham has been invited on tour with James Morrison. Etham's single 'Before I Lose My Mind' has had over 9.8 million streams on Spotify.
Also appearing at Glow is Jason Allan. We are delighted to have him in Shrewsbury after he completes his second UK Tour of 2019. 
Georgia Bray was on The Voice 2019, coached by Olly Murs. Georgia brings her silky, soulful, distinctive style to the line-up. 
Fans may already have heard Brad Ryan's Single 'LVL UP' which was released 12 weeks ago.
David Mark Bulley is releasing his Debut Album on Jan 10. Adam Harison is set to announce the release of his Debut Single in December. 
This is an amazing line-up of talent which also features local band Without Warning and artists George Williams from Chester and Sion Jones from Wales.