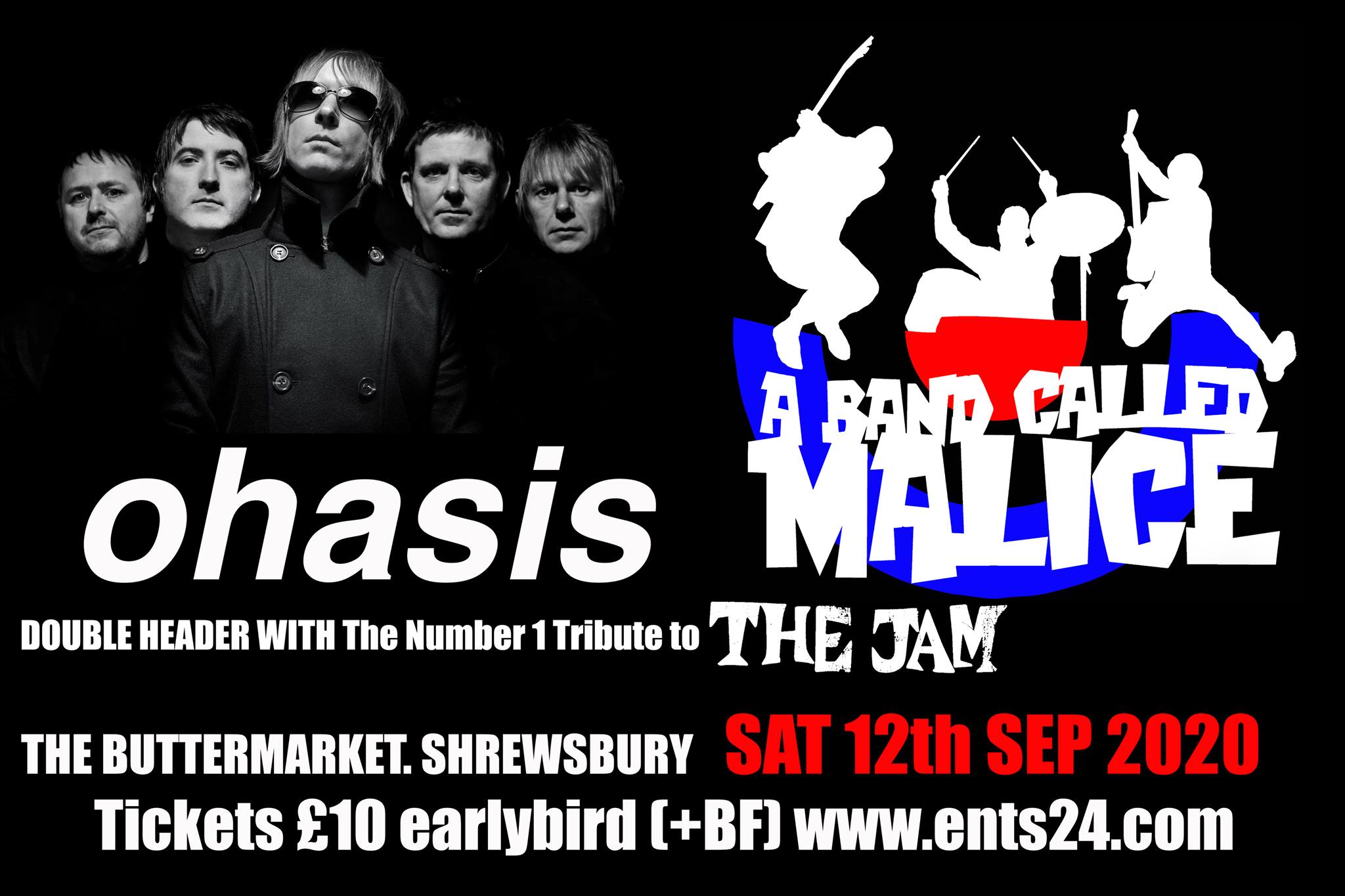 A BAND CALLED MALICE
National Tribute Award finalists 2019, A Band Called Malice, have taken the tribute world by storm in their quest to become the number one choice tribute-act to The Jam. The talented trio are the real deal and guarantee to take you back to 'When You're Young' with an evening of single releases and album tracks from The Jam's early Fire & Skill years, through to their very last release.
As Jam fans themselves, A Band Called Malice will not disappoint and guarantee a show full of high octane energy, angst, aggression, passion and soul of their idols.
OHASIS
Since the formation of the band in early 2009, Ohasis have become the ultimate tribute to Manchester's finest – Oasis. The band quickly set about recreating that unmistakeable big Oasis sound using the exact same equipment that Oasis used in their live shows. Attention to detail both visually and in sound has always been paramount to the band.
Testimony to this came in 2010 when the band were approached and signed to a record label, becoming the first Oasis tribute in the world to record a full 20 track Oasis tribute album for download worldwide. The album was sanctioned by both Noel and Liam Gallagher. In the first year of the albums release the album had in excess of over 500,000 downloads and rave reviews no other Oasis tribute can boast that! The band have gigged extensively both in the UK and in Europe and continue to do so.