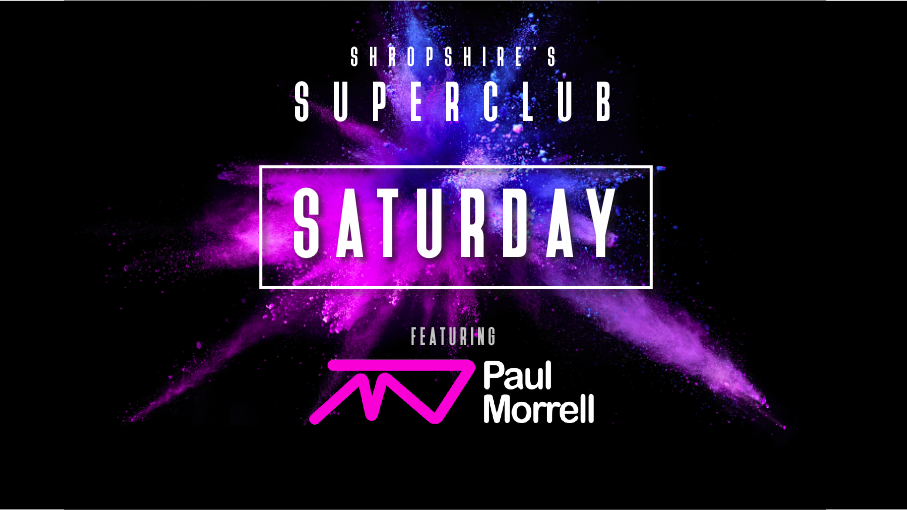 Welcome back to Shropshire's SUPERCLUB on the big Saturday night and we're back & bigger than ever!!!
3 floors of music: URBAN / HOUSE / DANCE ANTHEMS 
This is the place to be in Shropshire – featuring: 
Confetti Drops, 
C02 Cannons 
All New Drink Offers 
Main Arena/VIP Mezzanine: DJ Paul Morrell – the man behind the triple platinum 'Sweet But Psycho' (Paul Morrell Remix) by Ava Max
The Cellars: DJ6 – one of best Urban DJ's around is back! 
DRESS CODE: Smart casual dress / Dress to impress!
No tracksuits / no track shorts / no caps or hats / no hoodies / all hood jackets to be put in the cloakroom.
CURRENT COVID-19 POLICY:
The Buttermarket is a 'socially responsible' venue with lots of space for you to enjoy.
1. Whilst we would encourage everyone to take a lateral flow test during the day of their visit, this WILL NOT be a condition of entry nor will you need to provide proof of vaccination – given a lot of people still haven't had their 2nd jab yet.
2. All our team members will continue to wear face masks (unless exempt) in order to protect our customers and themselves.
3. We will encourage the wearing of face masks, but in line with Government policy this will be our customer's personal choice to wear one or not.
4. All our Covid-19 Secure hygiene policies will remain in place – with hand sanitiser on entry and exit to the venue and at various location points throughout the venue.